Careers – Corporate Secretarial Services
Corporate Secretarial Executive / Senior Executive
Job scope:
Incorporation and registration of new Companies, LLPs and other entities
Preparation of resolutions in writing and minutes of meetings
Maintenance of registers and corporate secretarial records
Filing of annual returns and other transactions with ACRA
Filing of E-stamping transactions with IRAS
Conduct Client due diligence (CDD) procedures and documentation
Process Work pass and PR applications on behalf of clients
Assist in coaching / supervision of assistants
Other duties as may be assigned
Requirements:
Diploma or Degree in Corporate Secretarial Studies / Law / Business Administration or other disciplines
Min. 2 years' experience in corporate secretarial work in Singapore
Good spoken and written English is essential
Meticulous and attentive to detail with great accuracy at work
Able to work independently with minimal supervision
Strong sense of responsibility and good working attitude
Corporate Secretarial Manager / Assistant Manager
Job scope:
Manage and supervise of corporate secretarial and related services provided to clients
Review of minutes, resolutions, other documents and submissions to ACRA and other authorities
Monitor deadlines for submissions and completion of work
Liaise with and provide advice to clients on routine corporate secretarial matters
Train, coach and guide a team of 1-2 people
Plan and lead the implementation of projects for corporate secretarial group
Coordinate services with other work groups within the Firm
To be appointed company secretary for client companies (if required)
Other duties as may be assigned
Requirements:
Degree or professional qualification in Corporate Secretarial Studies, Accountancy or Law
Registered or qualify to be registered as a Qualifying Individual (QI)
Good knowledge of company and other relevant laws and regulations
Min. 5 years' of relevant experience in corporate secretarial and related work
Experience in supervising and leading a small team
Conversant with researching on relevant topics and develop solutions for the firm and clients
Able and willing to train, coach and impart knowledge to team members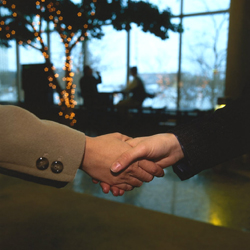 How to apply
If you are interested in joining our team, please email a detailed resume to us stating:
Position you are applying for
Academic qualifications (with grades, if available)
Relevant work experience
Reason for leaving current and previous jobs
Current and expected salary
Availability date
All resumes for job applications should be sent to: hr@kewee.com.sg
Please state the position being applied for in the Subject line of your email.
All applications are treated in strictest confidence. Only shortlised candidates will be contacted for interviews. We regret that we may not be able to respond to every application received by us.