Careers at Our Firm
About Our Firm
K E Wee & Associates is a professional firm of Chartered Accountants with a current staff strength of about 20 people. Located in Singapore's Central Business District, we provide auditing, accounting, tax, corporate secretarial and other related services. Our clients consist of companies and businesses of varying sizes operating in a diverse range of industries and include subsidiaries and branches of foreign companies. Our firm believes in providing excellent quality services and delivering these services to clients who are appreciative of the value we add to their business. As a progressive Firm we are constantly seeking ways to innovate and improve our service quality, including the manner in which our services are delivered to our clients.
With continuous expansion, we are always seeking people who share our passion for our profession in a progressive accounting firm. Unlimited advancement opportunities exist for outstanding performers who are keen on a career in our profession. The candidates we are looking for must possess good technical knowledge, communications and project management skills. They must have the ability to learn, work independently within small teams and collaborate with other functions in the Firm.
Who we are looking for
People seeking to join our team must have the ability to learn andwork independently. Professionals seeking a managerial position in our Firm will have to supervise small teams of professionals and are expected to understand and collaborate well with other departments in the Firm.
In a knowledge-based economy and service industry, intellectual capital is an essential element to achieve excellence. We believe in training and development of all our human resources. Ample training, coaching and opportunities are provided to ensure that each professional in our Firm is developed to his or her potential. People at all levels in our Firm are continuously guided and encouraged to improve and progress.
As an expanding and progressive accounting firm, we are constantly inviting suitably qualified and talented people to join our team of professionals in providing quality services to our clients.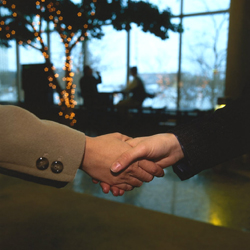 The positions available in our Firm are:
Accounting Manager, Assistant Accounting Manager or Supervisor
Accounts Executive / Accounts Assistant (Client Services)
Audit Manager, Assistant Audit Manager or Audit Supervisor
Audit Seniors and Audit Assistants
Tax Manager
Tax Seniors or Tax Assistant
Corporate Secretarial Manager / Assistant Manager
Corporate Secretarial Executive / Assistant
Office Administrator or Administration Executive
Information technology (IT) interns or consultants
Office Assistant / Operations Executive (Temporary or Part-Time)
How to apply
If you are interested in joining our team, please email a detailed resume to us stating:
Position you are applying for
Academic qualifications (with grades, if available)
Relevant work experience
Reason for leaving current and previous jobs
Current and expected salary
Availability date
All resumes for job applications should be sent to: hr@kewee.com.sg
Please state the position being applied for in the Subject line of your email.
All applications are treated in strictest confidence. Only shortlised candidates will be contacted for interviews. We regret that we may not be able to respond to every application received by us.